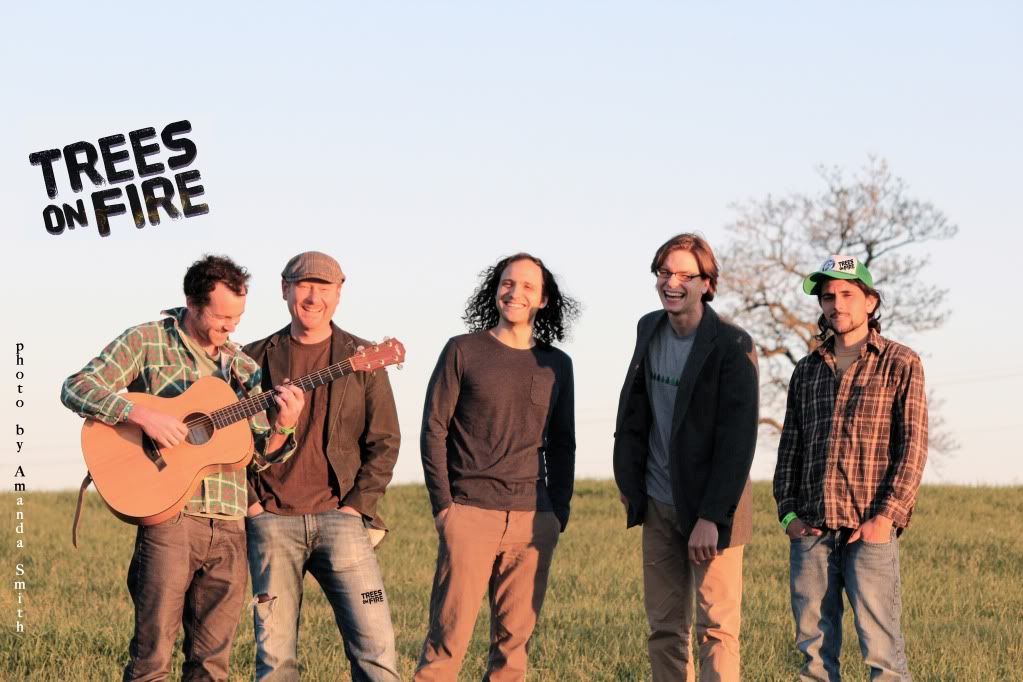 KICKSTARTER CAMPAIGN LAUNCHES, 5/25 SHOW AT THE SOUTHERN
Hello good Trees people,
In the last few hours, Trees on Fire launched its first Kickstarter campaign to partially finance the recording, production, mixing/mastering, distribution, and promotion of an exciting new record. There are tons of great rewards for all of you who support our project, including a Trees hosted dinner party/performance, guest list & VIP access for our May 25th show at the Southern Cafe and Music Hall in Charlottesville, t-shirts, hot sauce, and lots more! We have so much new music to share with you…as always, we could not do this without your love and encouragement.
Thank. You. For. Your. Support. Everybody.
With gratitude,
Trees on Fire
PS – Download FREE the new live track from a recent show at Rapunzel's Coffee & Books in Lovingston, VA.
(picture above courtesy of Amanda Smith)
Join Our Cause
Trees On Fire partner with Appalachian Voices and Atchafalaya Basinkeeper
Trees on Fire has joined forces with 2 excellent regional nonprofit organizations to raise awareness about preserving the Atchafalaya Basin in southern Louisiana and the mountains of Appalachia.
"ah-CHAFF-ah-lie-yah"
Our first trip to Louisiana included a jaw-dropping boat tour of the Atchafalaya Basin guided by Basinkeeper Dean Wilson. Huge eerily hollow cypress stumps told the sad story of logging for lumber and mulch. Dean told the uplifting story of fighting and winning legal battles to protect the swamp. His watchful eyes are still needed to ensure the safety of America's largest contiguous bottomland hardwood forest. Our day ended at Dean's swamp-side home with crawfish, music making, and our strong desire to help. 5% of Organica album sales will support the Basinkeeper's sustained efforts to keep cypress trees in the swamp and out of mulch shredders. Please visit www.basinkeeper.org and become a member. Don't buy cypress mulch. America's "River of Trees" and many generations of hundreds of species will thank you!
Appalachian Voices
The true cost of energy generated by coal acquired from the destructive practice of mountaintop removal mining dwarfs the amount we pay each month in our electric bills. Damage to the environment and public health are devastating, permanent, and well documented. Producing energy without trashing our environment and our health is a complex and elusive goal. Trees on Fire firmly believes ending mountaintop removal mining and preventing the construction of new coal-fired power plants are obvious steps in the right direction. We pledge 5% of Organica record sales to Appalachian Voices and urge you to visit www.appvoices.org.
For more information about the Atchafalaya Basin, visit: www.basinkeeper.org
For more information about Appalachian Voices and mountaintop removal mining, visit: www.appvoices.org
Stay Connected
Check out our links page to find out more information about the Trees movement. You can bookmark this page and other links for easy access. And don't forget to join our e-mail list!